The first thing I learned about the 2019 herb of the year that it is neither anise (Pimpinella anisum) nor is it hyssop (Hyssopus spp.). Anise-hyssop is a plant in the Agastache genus, part of the mint family. It does smell similar to anise but this does not mean they should be used interchangeably. There is very little credible information that exists when it comes to the medicinal usages of this plant.
Agastache has many similar properties to that of other plants in the mint family (mint, basil, sage). Lucky for us, a very comprehensive review has been done on what information does exist on this plant genus considering it is not used nearly as frequently as other plats in the mint family. This overview focuses on the ability of agastache to be antimicrobial, antiviral, and anti-mutagenic, suggesting its use in cancer treatment. It has also been used for pain, inflammation, and more generally as an antixodiant containing herb.
Most of the research on this plant genus has been on the uses of the essential oil. As essential oils are currently in trend this is to be expected but these plants can be used in many other forms other than as an essential oil extract. Most of the compounds found in agastache species essential oils are phenylpropanoids and terpeindoids, mostly monoterpenes and sesquiterpenes. The compound that gives this plant its characteristic anise aroma is estragole that is present at about 18.6% in most of species in this genus.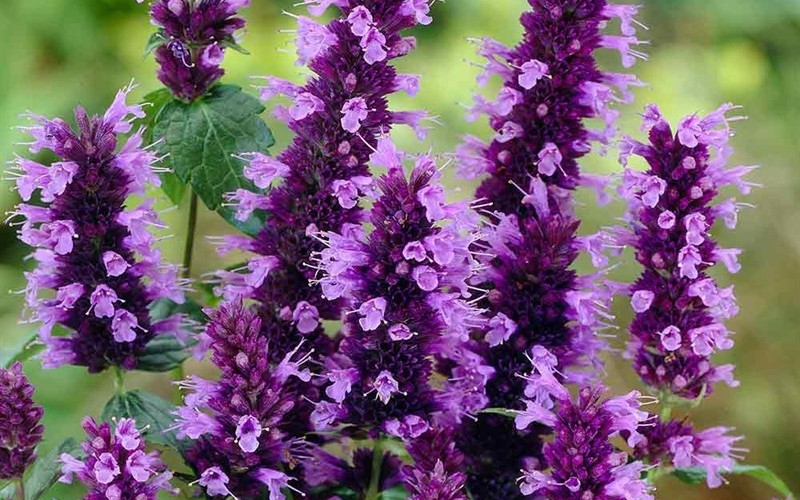 The most common species researched is A. rugosa, found native to East Asia and used in TCM and is known by it's pinyin name huo xiang. In TCM this plant 'releases the exterior, transforms dampness, harmonizes the middle, [and] alleviates nausea.' (Benskey Materia Medica). It is important to note that this species does not contain estragol but is higher in methylcavicol. Because of this, western species of this herb are not ideal to use for the same TCM indications.
To understand the traditional indications of A. rugosa one must understand basic Chinese Medicine Philosophy. Dampness is generally characterized by a feeling of fullness in the abdomen and often associated with digestive symptoms including nausea, vomiting, loss of appetite and thirst, and general lethargy in the whole body. Excessive discharges from the bowels and uterus may also accompany this with general body aches. Many of the herbs used to treat this in TCM, like A. rugosa, are aromatic herbs that are warm, aromatic, and dry to balance the symptoms.
Be sure to join us this month for our 2019 Botanical Bingo game and if you want to learn more about TCM Philosophy we are currently running an online class on this topic. I hope to see you there!
Jillian Carnrick, founder and manager of The Dancing Herbalist, has a Masters of Science Degree in Herbal Medicine, practices as a nutritionist, and is a Certified Personal Trainer and Exercise Is Medicine Professional through the American College of Sports Medicine. The Dancing Herbalist posts on this blog every Thursday. For more of our posts, join us on Patreon. Jillian also presents regular live classes in The Dancing Herbalist's home herbalist courses online. For more learning opportunities or to work one-on-one with Jillian with her wellness and herbal consultationsvisit The Dancing Herbalist.com.